Swimming Is a Fun, Fulfilling Activity for Body & Mind—at Any Age
It's easy to assume swimming is a hobby meant for hard-core athletes (or maybe Aquaman's disciples), but you don't need to swim competitively to enjoy the gifts of this great aerobic activity!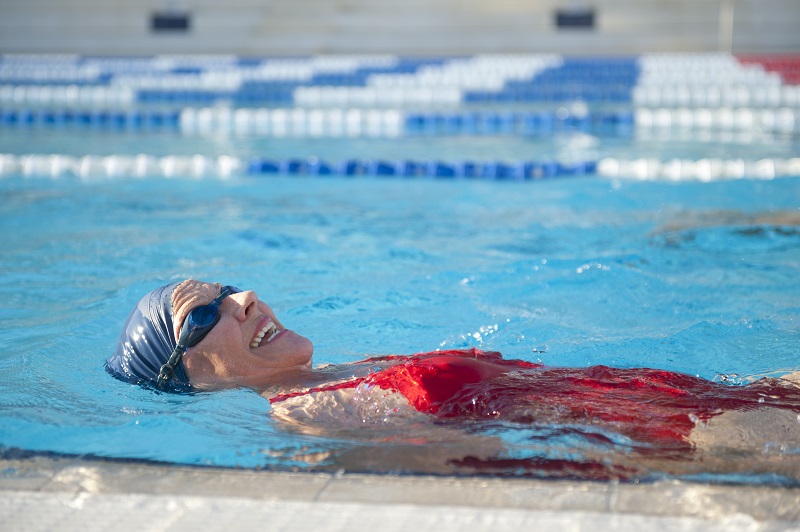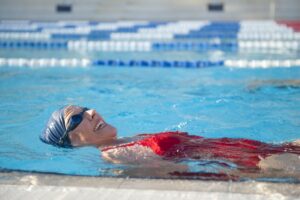 Speaking of gifts, the holiday season is approaching and that means: nostalgic memories of our childhood, perhaps presents, and good times with friends and family.
Those of us who have made plenty of holiday memories throughout the years can attest to how much more memorable experiences were instead of toys we eventually got bored of. 
Learning to swim and swimming for the joy of it is one of the best gifts we can give to ourselves and to others.
Here are just some of the ways swimming can improve your health at any age. (Hint: it's a lot more than just endurance and cardiovascular development!)
But first…let's make sure swimming is right for you.
Swimming Safety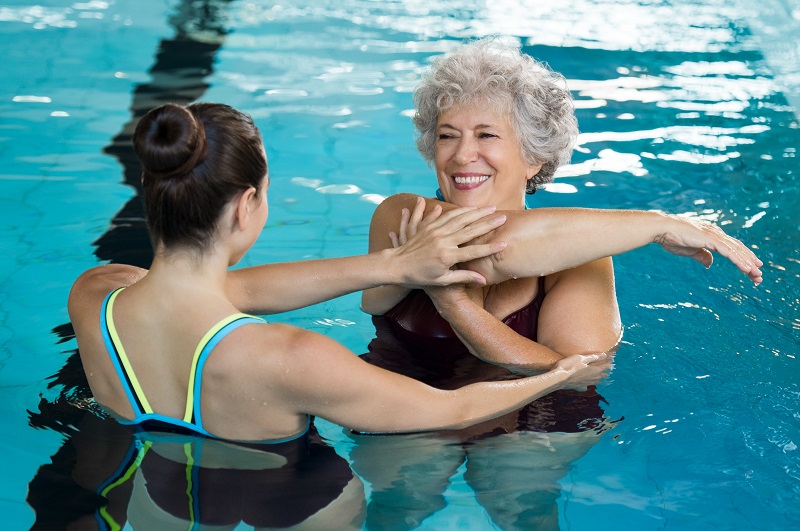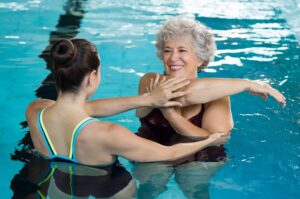 It's important to consult your physician before taking on any new exercise program, and this is especially important if you have an underlying condition. Swimming is no different. Individuals with heart disease, shoulder or neck injuries, and other vulnerabilities should double-check with their doctors to find out if swimming is appropriate for them. 
All clear on that front? OK, let's explore some of swimming's biggest advantages:
Basic Benefits of Swimming
Some people believe that swimming is a summer pastime. But if you're nearby an indoor pool, you should know that indoor pools keep the summer vibes alive. So you don't need to settle for imaginary aquatic adventures in a tiny bathtub at home!
It helps joint pain. It's no surprise that moving around in a weightless environment takes the weight off your joints. Compared to running or prolonged walking, this kind of exercise can ease arthritic joint pain.
It improves flexibility. Although moderate swimming might seem easier than other cardiovascular activities, each movement can help increase your limberness. The best part? No extra equipment needed and no more awkward yoga positions! 
It's genuinely relaxing. Many cardio workouts usually start with encouraging words. ("Keep going until you're used to it," you hear. "It'll get better," people say.) Swimming, on the other hand, is as gentle and peaceful as it looks. This is great for beginners who want to avoid injuries or the physical stress that can occur during more intense movements.
Deeper Dive into the Advantages of Swimming
It's a great way to socialize. Since swimming is a low-impact activity, groups and individuals from all walks of life enjoy the benefits of swimming. This means swimming can be a great social activity for those who love to be around people.
It's also a great way to exercise alone. Private lanes and off-peak hours ensure space and privacy are available for swimmers who prefer solitary time.
It's good for the body and the mind. Mental and physical health have multiple connections, and improvements to one can enhance one's overall livelihood. Swimming can help you do the following:
Improve your mental health.

Mental stress can occur for a number of reasons, and it can manifest as physical issues. Easy and fun physical activity can alleviate those physiological challenges.

Make healthier choices.

Adding swimming or other positive lifestyle changes to your daily life can lead to even more beneficial opportunities. Some people, for example, decide to visit exotic destinations to put their swimming skills to use.

Break the cycle.

If you're feeling as if the same routine just isn't as interesting or fulfilling as it used to be, adding new aquatic activities can be a safe and refreshing way to gain a new perspective on life. 

Feeling overwhelmed by the idea of starting swimming lessons later in life? You're not alone. For a variety of reasons, lots of adults are hesitant to start this journey. If you're on the fence, check out our blog about common obstacles to starting adult swim lessons—and, more importantly, how to overcome them. 
If you feel like making a positive lifestyle change is long overdue, search your local aquatic facilities, and get in touch with a professional!
Live in the Washington, DC, or Northern Virginia area? See what WeAquatics classes have to offer. Our Learn-To-Swim classes and our private at-home lessons are both ideal for adults. Reach out today to learn more!