Explore the Key Survival Swim Lesson Everyone Should Learn
Even though summer is coming to an end, the potential for being around water remains. Learning to swim is an essential (and potentially lifesaving) skill. The best time to equip yourself and your family with this survival swim lesson is…now.

The data shows many people lack basic swimming abilities, including 64% of African Americans, 45% of Hispanics/Latinos, and 40% of Caucasians.

Understanding the risks, following basic safety precautions, and taking proper survival swimming training are your best layers of protection against water dangers.
What Is Survival Swimming?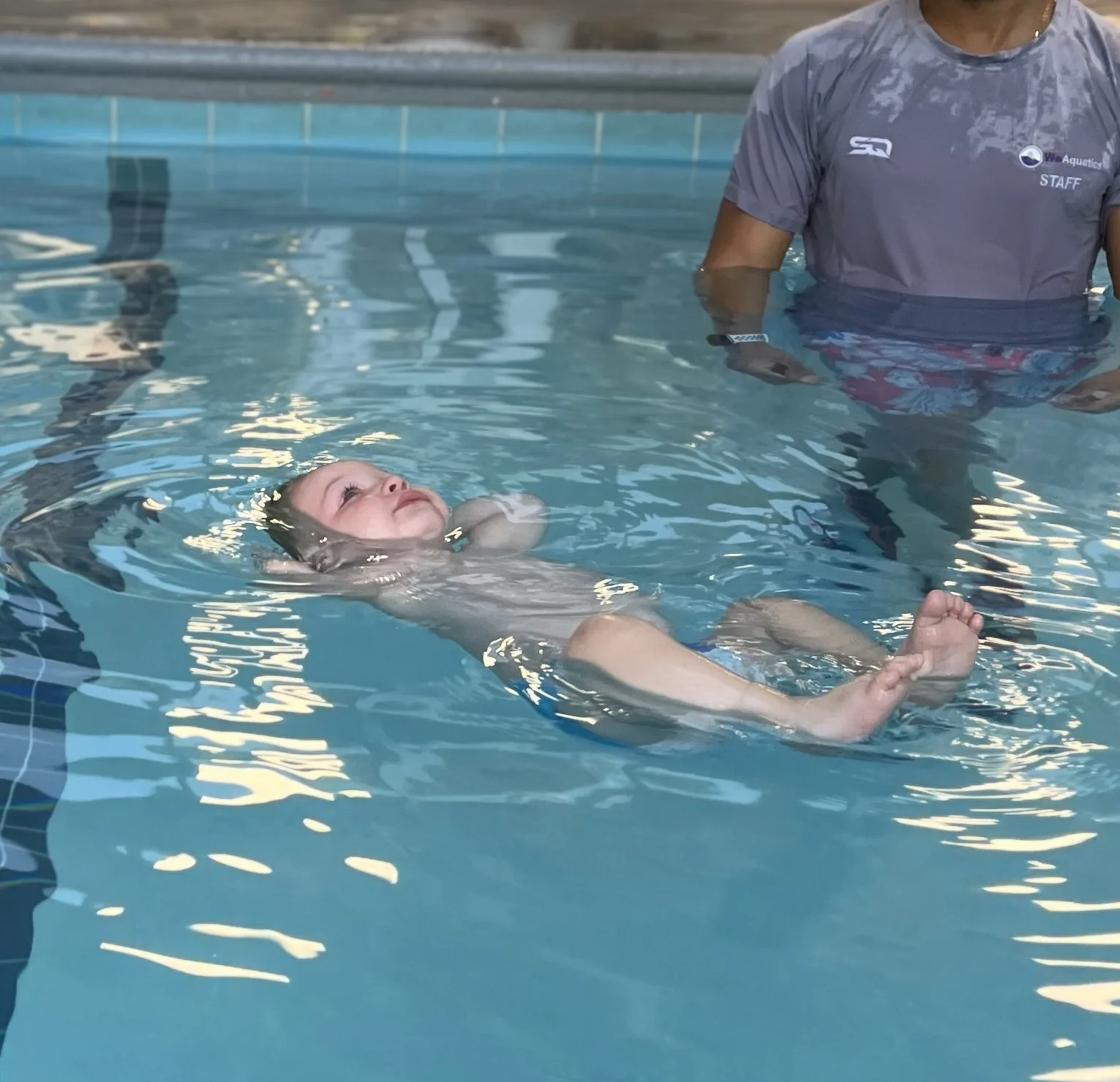 Survival swimming refers to skills that help keep individuals safe in the water and capable of saving themselves or others in an emergency. It goes beyond basic swimming techniques and focuses on survival skills in risky aquatic situations.
Why Learn Survival Swimming?
There are many benefits to learning this essential skill, but there are a few critical reasons survival swimming skills are vital:
Drowning is the

leading cause of accidental death

for children ages 1 to 4, and swimming lessons

reduce drowning risk by up to 88%

.

Water danger is everywhere. Pools. Lakes. Oceans.

Bathtubs

. Even seasonal flash floods affect many areas. Drowning accounts for

75% of deaths

in flood disasters.

Survival swimming skills build confidence, allowing you to enjoy water recreation. 

Knowing how to escape dangers like rip currents can save lives.

Cold water survival skills can prevent hypothermia.

Who Needs Survival Swim Lessons?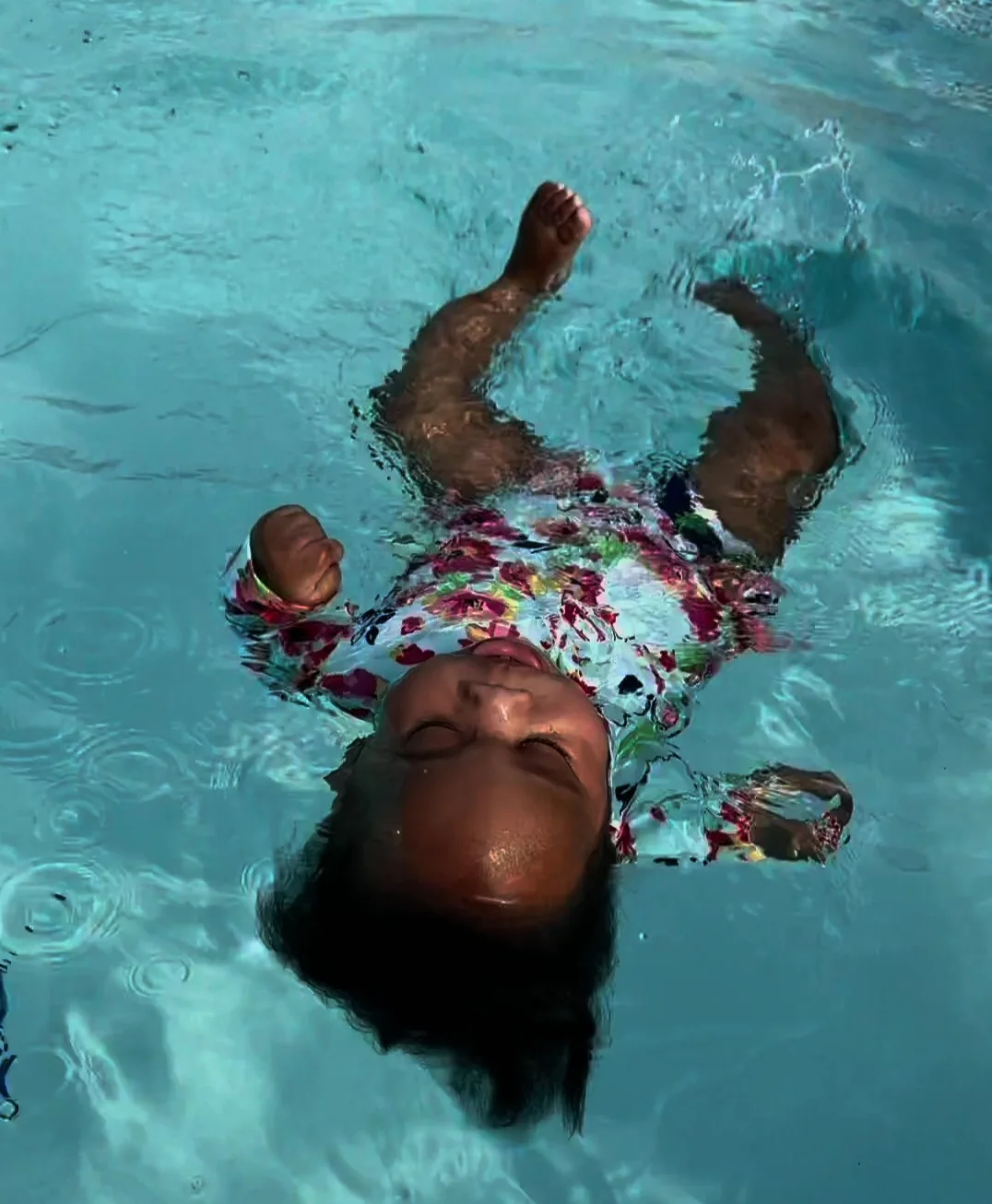 Survival swimming is essential for everyone but is imperative for:
Children

: These skills should be part of every child's basic education, beginning with

infant survival swim lessons

.

Families

: Enjoy outdoor and aquatic recreation together safely.

Travelers

: Those who enjoy beach vacations, accommodations with swimming pools, or cruise ships should invest in survival swimming skills.

Anyone who enjoys water sports

: Don't ignore these survival skills if you enjoy surfing, paddleboarding, jet skiing, waterskiing, snorkeling, or open-water swimming.

Boaters and fishermen

: Drowning is often the

cause of death in boating accidents.

 

Recent statistics show drowning deaths are currently at the highest in the last five years. 
Key Survival Swimming Skills
Survival swimming lessons equip students with different lifesaving abilities in order to handle various aquatic dangers.

Some of the most essential skills taught in survival swim lessons include:

Floating
Students practice multiple floating positions, including floating on their backs and stomachs. Lessons teach you how to float calmly and efficiently and relax your body while keeping airways clear.

This allows swimmers to rest and breathe while waiting for rescue. It also gives them an opportunity to think through the next steps to avoid panic during an emergency.
Treading Water
Treading water is a crucial technique. It enables swimmers to keep their heads above water to breathe. Lessons focus on effective arm and leg movements to tread water for extended periods. This skill is vital for surviving sudden water emergencies, such as falling off a boat or dock.
Swimming to Safety

WeAquatics teaches children during Infant Swimming Resource™ (infant survival swim lessons) and ages 4 years to adult in Learn-To-Swim classes.

These swim lessons help students build endurance and learn to swim efficiently to the nearest pool ladder, pool edge, boat, dock, or shoreline. This might include swimming with clothes on and learning techniques like survival backstroke.

The ability to swim to safety is critical for self-rescue in an emergency.

Underwater Swimming
Students practice swimming short distances underwater while holding their breath. This includes navigating underwater hazards, such as submerged boats or docks. Underwater swimming skills can help reorient swimmers who get disoriented in emergency situations.
Injuries

Lessons might provide first-response training for common water-related injuries.
This includes:
Leg cramps

Jellyfish stings

Shallow water head trauma

Students learn techniques for responding calmly and buying time while they wait for proper medical care. 
Self-Rescue Techniques
Students learn self-rescue techniques tailored to specific scenarios (escaping entanglements, maneuvering out of flooded vehicles, and others). These lessons boost confidence and increase self-reliance.

With a diverse survival skill set, swimmers gain the tools needed to handle a variety of water dangers until help arrives. Survival swimming abilities open up a world of water fun while giving your family peace of mind.
Essential Water Safety Tips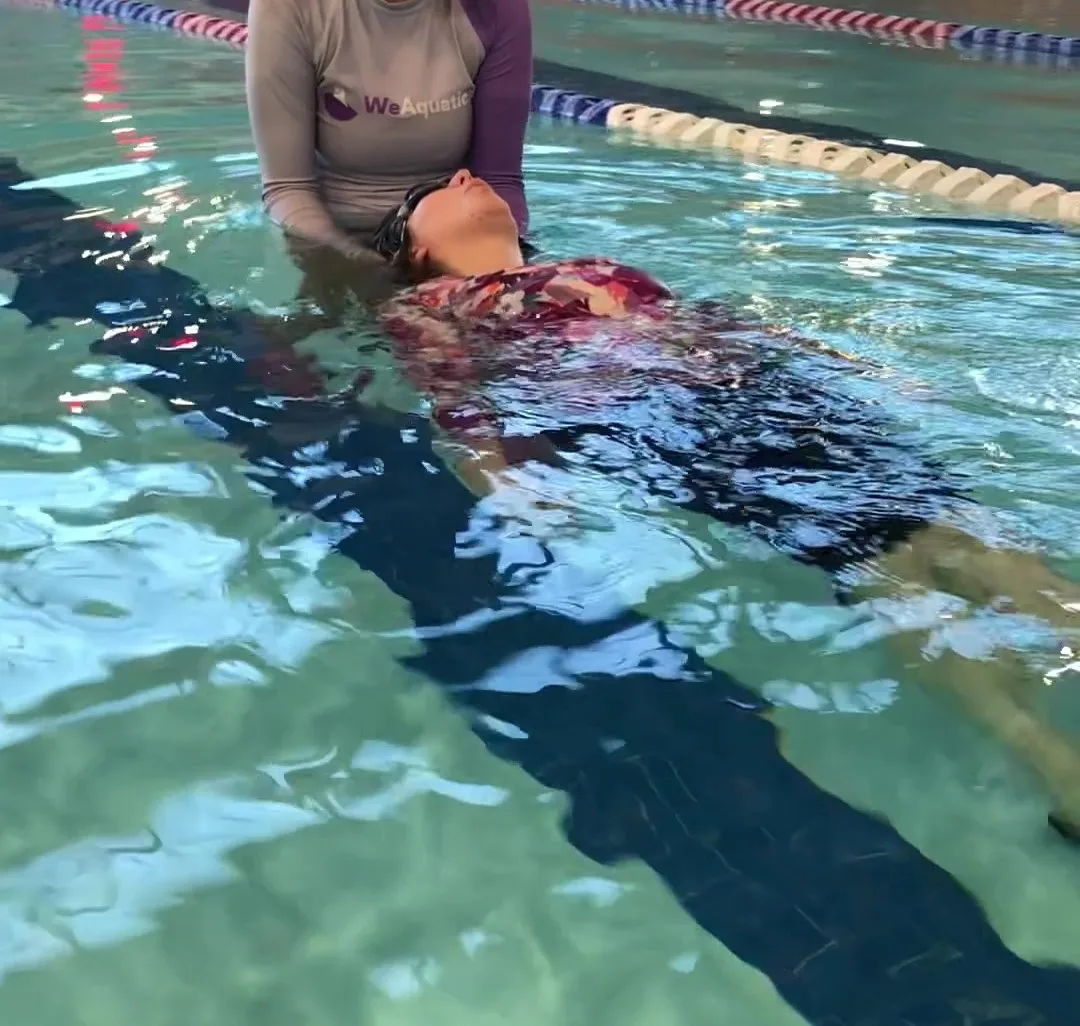 In addition to proper survival swimming training, following general water safety guidelines is vital to staying safe around water.

Never Swim Alone
Swimming with a partner is essential for watching for fatigue and potential hazards. It also ensures someone is there to assist when needed.

Open-water drownings account for

43% of water fatalities

.

Use Life Jackets
Always wear a properly fitted life jacket when boating, waterskiing, rafting, or playing in uncertain water conditions.

In 83% of boating-related deaths, the individuals were

not wearing life jackets

. 

Actively Supervise Children
Stay within arm's reach

whenever children are in or near water. Kids can drown silently within seconds. 

Child drownings occur most frequently when a parent or caregiver is supervising

but distracted

. Designate an adult as a "water watcher."

Nearly

350 children under 5 drown in pools annually

. This is mostly due to brief lapses in supervision. Vigilance is key.

Watch for Hazards
Be aware of potential hazards, such as waves, rip currents, high surf, flooding, lightning, murky water, and cold temperatures. 

Rip currents account for

80% of lifeguard rescues

. Swim near a lifeguard in uncertain ocean conditions.

Check weather and surf forecasts before heading to the beach. Avoid swimming during storms or high surf advisories.

For the best protection against water dangers, follow basic safety precautions and proper survival swim training methods.
Give Your Family the Gift of Survival Swimming
Learning to swim is one of the most valuable skills a person can have. Swim classes that include survival swimming lessons equip students of all ages with the tools to stay safe around water. These lessons could even save a life.

WeAquatics's top priority is safety. For your family and the community. Our certified instructors provide personalized one-on-one survival swim lesson for infants, children, and adults.

Contact us today to sign up for lessons. Gain the water skills that build confidence and offer peace of mind!